Why we're the industry yardstick…

Save time and money
Our technology delivers time and cost savings to club and regatta managers, while improving results accuracy.

Ultra fast and easy
Fast and easy access to results, often published to the web before competitors have reached land.

Amazing race tools
Exciting, close and fair racing with a comprehensive selection of yardstick and handicapping solutions

Safe passage
Have peace of mind with solutions that enhance the safety for sailors, volunteers and staff
What our clients say…

Sandringham Yacht Club
From online entries right through to the publication of results, TopYacht makes the entire process simple and easy to manage.
James Sly
Sailing Coordinator

Royal Prince Alfred Yacht Club
The team at TY and support given by TY over the years has been outstanding, their willingness and promptness to address the clubs needs is second to none.
Brendan Rourke
Sailing Manager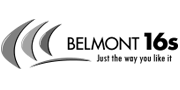 Belmont 16ft Sailing Club
The handicap system TopYacht uses has provided our boats with very close racing (in fact our finish team wishes it wasn't quite so good as on our handicap starts the whole fleet finishes almost together!)
Danny Anderson
Sailing Coordinator

The Right Tack - Yacht Race Management & Administration
I have been running sailing races for many, many years and the one thing the sailors want at the end of the day is fast accurate results, and for handicap racing, the ability to produce credible handicaps for the next race. Top Yacht has been developed over some years to meet those criteria easily.
Denis Thompson
Principal

Blairgowrie Yacht Squadron
BYS has been using TopYacht for the past 24 months and assists us with our complex keelboat handicapping and off the beach races. All of the components from online entry, to advanced handicapping and electronic sign on are great features that make everything a breeze.

Liam Edleston
Sailing Manager

Mt Martha Yacht Club
Sailors have embraced the new system wholeheartedly with electronic sign on together with results after racing that are almost immediate and more accurate. The support from Top Yacht has been excellent at all times.
Jonathan Vaudrey
Club Scorer