Adding Crew to Committee or Media Boat for SMS Messaging
Step 1: Add the Boats: Example
Add CB01 to Race Committee Series; and
Add CB02 to Media Series.
Use Enter Existing Boat(s) to Series or a Block option on the Utils menu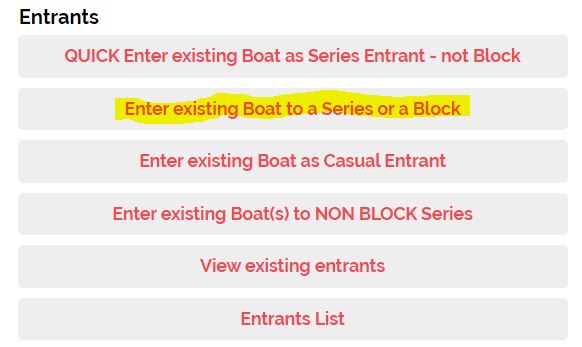 Step 2: Add the Crew
From the opening, screen click on the edit option for the 'Race Committee' Series.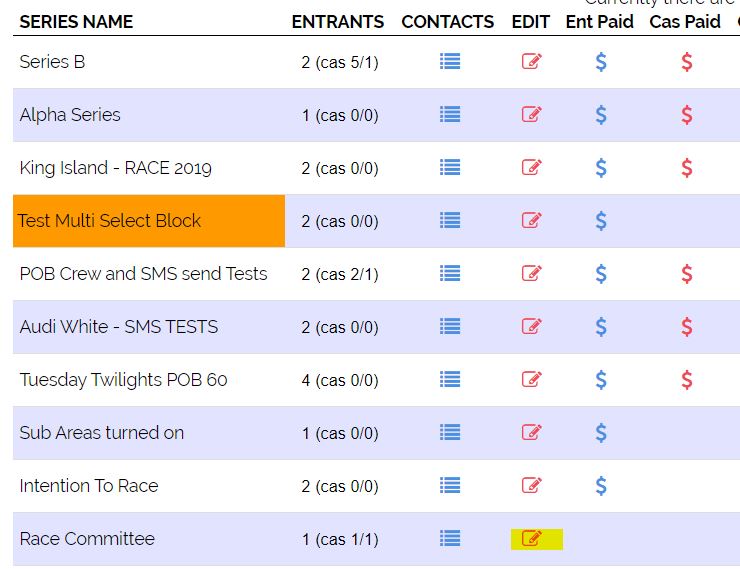 On the Edit screen click the Edit button for the relevant boat.

On the boat entry page, click.

On the Race Crew screen:
Use the 'Select crew to Import' button to get folks previously on the list: then,
Use the 'Add Crew' option for any new members.
Document Revision Record