TES Web-based Notice Board
TopYacht can provide an event "Tool Box" which adds even more functionality to TES which provides a single page that allows the event (or club) administrators to manage the event via a single web address. This Tool box is a suite of applications developed for the management of competitors at major events.
All admins can access the toolbox via TES > Utils > Toolbox

Prerequisites
A TopYacht Entry System (TES) license extension;
All competitors being entered via TES; and
An event-specific license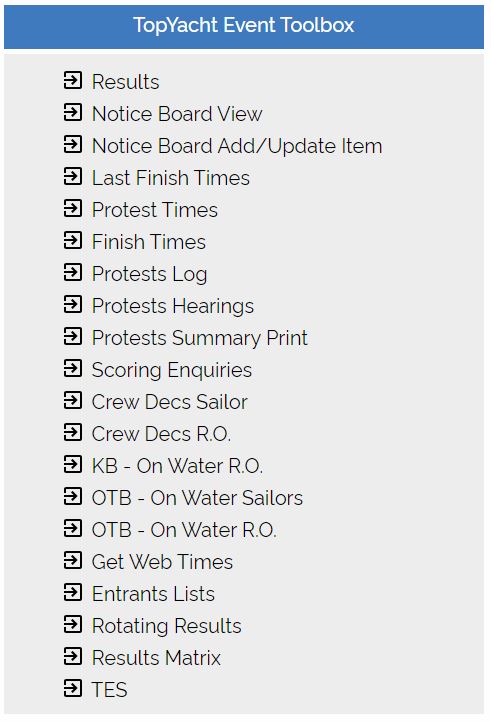 One of the Tool Box's features is the Notice Board.
To Add or Edit a Post
You can either link a document or link to a page or document on another site.
Prepare the document and convert it to a pdf format. (usually a Word Document "Saved as PDF").
Keep the name short and preferably without space eg "HIRW18_notice_no3.pdf"
Save that on your pc in a path where the total length, (path-name + file-name + file-name- extension) is less than 256 characters…. Example:
C:\Users\Rod\Documents\Events\hirw19\HIRW18_notice_no3.pdf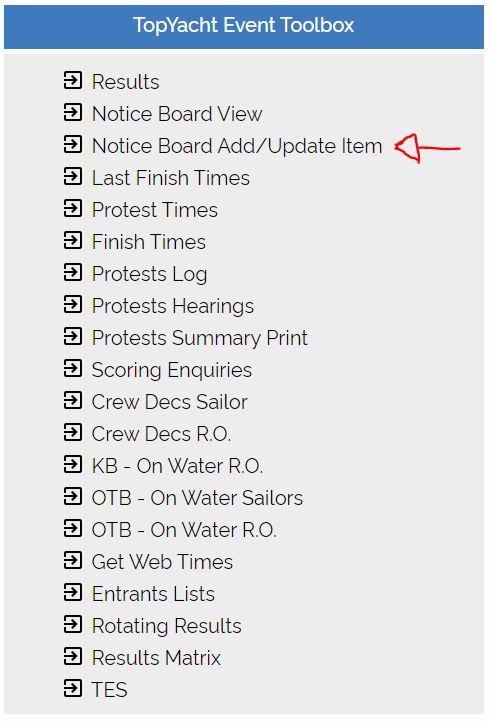 This opens the notice board set up page …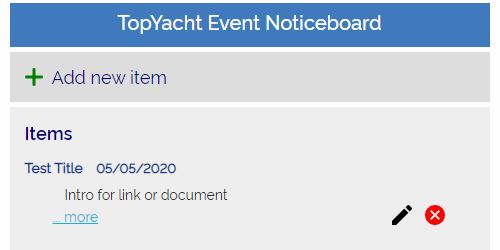 Each notice has
a Title (e.g. New Course 43 25/08/2018);
an intro(duction) (e.g. New course 43 description.); and
a … more link to open any previously-uploaded pdf documents, or another website
Create new item
Click the Add new item button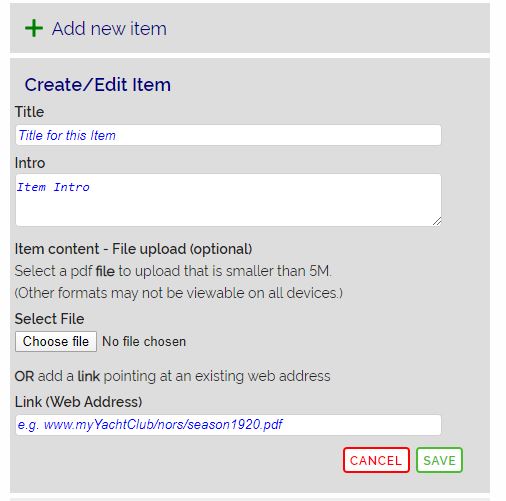 Fill out the details and sections provided.
The update procedure is virtually identical except you will be replacing a document previously uploaded.
The notice board viewer can then be added to the results page or anywhere else that is deemed appropriate for general public access.